Be Yourself or Die Someone Else! Experience
Discover How to Surface as Your "True Self," Revealing Your Absolute Unique Self that is the Hallmark of Your Nature
Be Yourself or Die Someone Else! Experience with Michael Stratford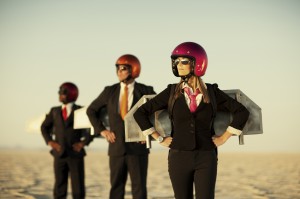 In Michael Stratford's "Be Yourself or Die Someone Else" keynote presentation or three day transformational event, participants dive into the "not self" in order to surface again as their "true self," revealing the absolute unique self that is the hallmark of their nature.
The three day transformational experience includes exercises, solo and group experiences, reflective moments and a presencing of communication.  Participants will connect with their essence, the core of who they truly are and were forged to be by the life experiences they've encountered.  They'll be supported in integrating their fullest expression of the one-of-a-kind mind/body/spirit they were born to be.  It is a life changing experience.
Michael Stratford's keynote or three day self development program will help you discover how being yourself is:
The key to relieving stress
The unbeatable marketing edge
The heart of your leadership style
The essence of great relationships – life or business
The ultimate honoring, valuing and leveraging the power of your self
And simply flat-out easier than spending your time, energy and resources trying to be who and what you aren't!
---
What People Are Saying
I opened my eyes to new possibilities… Michael Stratford is a business mastery practitioner of the highest caliber. His lessons, inspiration and guidance have proven invaluable to me. The things I have learned from Michael have transformed me. He expanded my ability to 'think the unthinkable.'

Michael Y. Brenner, Ed.D Senior Partner in Leadership Firm
Inspire!Imagine!Innovate
Michael is the most amazing presenter I've ever seen. He has an uncanny ability to reach every person in the audience. He's like a cross between Robin Williams and the Dalai Lama. He's funny, empathetic, compassionate, smart, and very, very skilled at helping people find radical new ways to address their challenges.

Wendy Down, Founder
The Consciousness Playground
Michael is playful, irreverent, yet respectful. He met us where we were comfortable, yet enticed and challenged us to go further. Simple, effective, and worthwhile.

Christina James, RN
Michael is a model of authenticity and attraction, and conveys the content in a very clear, compelling and unique way that truly has a profound impact on his audience. Michael inspires more valuable awareness and perspective shifts than any other presenter I've had the pleasure of learning from.

Karen
Nationwide Insurance
Interested in Hiring Michael?
Already Hired Michael?
To find out more about this self development program and how you can reclaim your true self, contact Michael Stratford directly at (949) 716-9267.