Evolutionary Coach Interactive
Are You an Experienced Coach Seeking Further Development, a New Coach or Someone in Between?
Evolutionary Coach Interactive with
Michael Stratford, MCC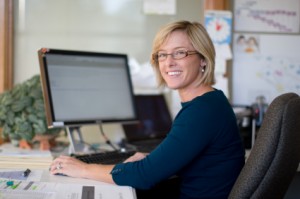 Master Certified Coach Michael Stratford makes three interactive webinar courses available to coaches seeking advanced personal and coaching development.
Each course is transformational in nature and goes beyond the mere mechanics of coaching a client through simple skill sets of listening, questions and feedback.
Evolutionary Coaching is sourced in the being of the coach and, as such, is a presencing rather than an activity. These courses take the coach on the journey to the fullest expression of that presence, so that even in the most mundane conversations with a client, a shift of transformation occurs.
There are nine 75-minute sessions for each topic, with experiments in between, personal development "homework" and in-session coaching with Michael along with interactive
Q & A.
Available Evolutionary Coaching Topics
Introduction to Masterful Agilities

(Nine Session Online Webinar Series)

This nine session interactive experience works from the principle of addition by subtraction. Michael will demonstrate and call for practice from the participants. These agilities developed by Michael are beyond competencies and the heart of them is the Being that informs and fulfills the mandate of the moment. While it is ideal that people take this series first, it's not required.

The Masterful Agilities, The Full Course

(30-Hour Online Interactive Series)

This is the deep dive to thoroughly subtract the frictors (factors of friction) to effortless expression of the Nine Agilities. There is practicum woven throughout the course and a high responsibility to work with peer coaching outside the course.  There is no pre-requisite for this series.

Masterful Provocation

(Nine Session Online Webinar Series)

In these days of fast-paced change, it is incumbent on the coach, trainer, manager or leader to be the one who facilitates change in themselves and those around them.  Unfortunately, change is uncomfortable for most people. With change being difficult and transformation even more so… How do you catalyze change in a powerful and positive way?

This nine week 75-minute per session webinar on Masterful Provocation is designed to give you tools to optimize employee performance, enhance a coach's ability to create transformation with their clients, and support a  resonance with your audience long after the interaction is done.

Masterful Evocateur: The Art of Calling Forth Genius

(Nine Session Online Webinar Series)

Masterful evoking is about calling the essence out of people so that it no longer resides inside as potential. When that potential is fully presenced, it transforms into their true power to affect their lives and the world in ways that are meaningful to them.  Prepare to participate and to have yourself "evoked."
About Michael Stratford, MCC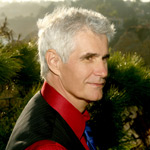 Michael is well-known as a pioneer and leader in the field of coaching, coach training and development. As a Master Certified Coach, he has trained more than 6,000 coaches worldwide, developed curriculum for four coach training organizations and trained their trainers.  Michael is also the author of four books for coaches.
Discover More About Michael Stratford, MCC
How to Join the Evolution
To get more details about the "Evolutionary Coach" webinar series with Michael Stratford or to be informed when the next series is scheduled, please enter your name and email address below: