Masterful Questions AMPed™ Program
Leaders and Coaches: Develop the Ability
to Generate Questions that Lead to the
Ultimate Solution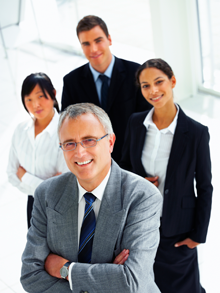 Not Available At This Time
Masterful Questions AMPed™ Program
At My Pace education by Michael Stratford
Every leader and coach knows that great questions are needed to get great solutions.  Not just everyday answers to problems but solutions that are effective, practical and yet easily executed by the person having to live them out, with sustainable results that last. Ordinary questions just won't do the job.
Masterful Questions is a nine session self-learning program that gives you the ability to generate questions that help you to:
Get to the heart of the issue in the least amount of time. Less work = More time.
Create solutions that are easily implemented, with sustainable results.
Discover where the true gaps in performance are instead of the shallow surface gaps that masquerade as the issue.
Your AMPed™ Program Includes
Nine simple videos to lead you from the crucial context necessary for Masterful Questions right to the Deep Questioning methods needed to get the best answers available.
The critical understanding of question structure that helps you spontaneously generate deep and powerful questions instead of relying on a trite, generic list of questions to answer one-of-a-kind situations.
MP3s of special techniques designed to subtract the internal interference that keeps you from naturally and easily creating Masterful Questions that ferret out the real challenge in the situation.